20 Truths I've Learned as a Content Marketer
B2B and B2C marketers alike are more commonly implementing strategies and increasing budgets devoted to content marketing than ever before. Even though it seems like every organization, product, and individual has an associated blog, it's become apparent to me as a content marketer that not everyone seems to get it when it comes to content marketing, and that can be a huge difference maker.
I'm not sitting here on a pedestal ready to name the Ten Commandments of content marketing, but I do believe there are some content marketing "truths" that need to be understood and taken seriously on the way to success. I've outlined 20 of these truths below, with the help of some relevant GIFs.
1 ) Content marketing strategies take time to mature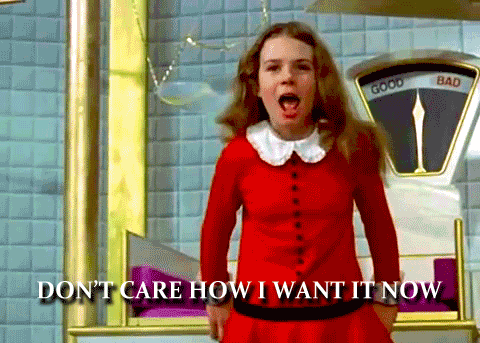 (Source)
When launching a content strategy, one of the biggest challenges to overcome is the perception that content is a "quick fix" designed to convert leads immediately. Effective content marketing requires a strong commitment to the maturation process as well as a defined keyword strategy and target audience that interacts with multiple pieces of content before converting (especially throughout the lengthening B2B sales cycle). This brings us to my next point.
2 ) Trust is not given, it's earned
(Source)
Offering up fresh, reliable and useful information will further the level of trust that leads or site visitors have for the brand. Many B2B leads stay in the pipeline for quite some time, presenting content marketers with an opportunity to continuously educate and build credibility. As this credibility builds, the chances that the prospect will see something that triggers an action will also intensify.
3 ) Content marketers must show, not tell
(Source)
When watching a superhero movie, you don't need a narrator to identify who's the hero and who's the villain. The movie identifies which is which by showing the viewer. The same model should be followed by content marketers. The visitor shouldn't be left asking themselves, "so what?" after consuming content. Whatever it is that you're trying to sell, show the readers how it will make their lives easier through examples, stories, and customer testimonials.
4 ) Content marketing is much more than blogging
(Source)
I can't count the amount of times I've told someone I'm a content marketer and they say, "so you blog for a living?" No, no, no. While the two are related, content marketing as a whole is much more than that. Blogging is one way (often times the first way) that brands create content. Content marketing is the creation AND promotion of relevant content with your audience, including (but not limited to), industry news articles, white papers, case studies, SlideShare presentations, ebooks, infographics, tweets, shares, pins, etc. While this may sound like a lot of work, assembling a talented team makes it all possible.
5 ) You must understand your audience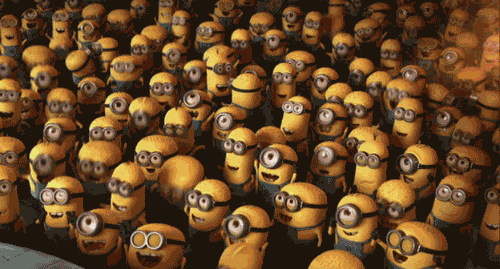 (Source)
Understanding your audience isn't just a nice thing to do, it's essential. As noted in a previous blog post, we ask our clients a series of questions to better understand the audience, including, "What are your organization's primary industry targets?" and "Who is the target buyer of your organization's solution offerings?" to name a few. Without proper identification and engagement with the audience, your strategy will likely drown in the content sea.
6 ) Promotion comes before, NOT after
(Source)
When people think about the word "promotion," their minds typically wander to a setting where a brand sales rep is handing out a can of their favorite energy drink on their way into an event at a venue. Promotion in the content marketing world is very, very different. The reality is that "promotion", or more aptly "relationship building" begins well before the build out of any content. If you're trying to get a certain audience in any social platform to share your material, you must understand what types of content they prefer. If you've prepared a piece of content without considering promotion, be prepared to struggle.
7 ) Establish a set of goals
(Source)
As a content marketer, you want to make sure you clearly identify and understand what you're being goaled on. You may have create a piece of content that drives a huge amount of social shares, but what if that isn't important to the executives in charge? Jeff Bullas identifies five key stages for content marketers to consider:
Discovery
Engagement
Following and subscribing
Sales
Raving fans and advocates
8 ) Document as much as possible
(Source)
Before you do anything else in the content marketing process, put a documented strategy in place. This includes advanced planning (writing down ideas and getting approval) and ongoing recording of completed content. At the very least, create a spreadsheet with the content type, title, and URL. By doing so, you'll be able to quickly sort and analyze your existing content assets.
9 ) Successful content marketing doesn't need to be tied directly to a sale
(Source)
In a perfect content marketing world, each piece of content and call to action would result in a sale. In reality, we understand this isn't feasible. While sales are the ultimate end goal, content marketing should create a story for the prospective customer, allowing them to continuously interact and learn more about the brand or product. Adding a link to a specific page of your website or some other call to action at the end of the piece of content can turn a hard sell into a soft one.
10 ) Sometimes less really is more
(Source)
Another common content marketing misconception is the theory that increasing volume will automatically improve results. Sometimes, the opposite is in fact the truth. Creating new content weekly, or even daily, can be a daunting task. Thankfully, experienced content marketers will tell you that a few pieces of content actually generate the majority of their results. However, creating quality pieces of content that resonate with the audience often times comes by trial and error, so don't count on scaling back to magically result in high quality content!
11 ) You will likely be involved in a David vs Goliath battle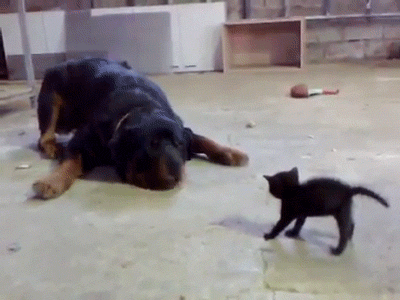 (Source)
One thing I've learned as a content marketer is that you will likely, at some point, be put in a situation where you are competing against an overwhelming force. As a small company, how exactly do you compete with organizations that have huge budgets and even more resources? While it isn't easy, it's possible to put up a good fight. Keep a close eye on their every move and try to capitalize on opportunities that they may be missing out on. Also, while they may have a much larger following, you can always have a more passionate following. Look to establish a devoted following because as mentioned above, sometimes less can be more.
12 ) B2B content should still be written for humans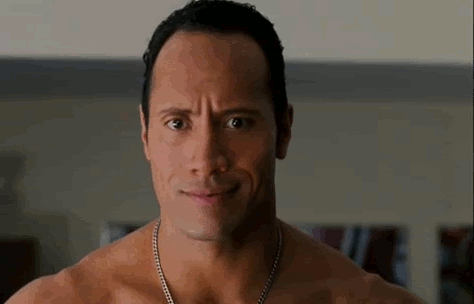 (Source)
Content should always be written for a person on the other end. B2B content marketers need to remember they are not writing for businesses, they're writing for decision makers at these businesses, and believe it or not, they have feelings, emotions and personalities like the rest of us. Identify the target audience and always keep them in mind when developing content.
13 ) Automate Process, Not Strategy and Execution
(Source)
As I wrote in a previous post, there are a number of extremely valuable, time-saving tools available to speed up and enhance the content marketing process. However, not all parts of the content strategy can or should be automated. Content strategy, social media and content creation are three aspect that must remain manual, controlled by a team of talented, committed marketers.
14 ) Write what you love and ask yourself if your mom would read it
(Source)
We've all been involved in conversations where someone tries to be a know it all when in fact, they don't have a clue. It's very simple to identify and expose these people. Don't be this type of content writer. While there may be less wiggle room for content marketers than there is for say, fictional authors, there is always space to angle the content towards something you are passionate about. If you try to write for people who aren't like you, you will likely fail. Once you've finished, ask yourself, "would my mom read this?" If the answer to this question is a "no," you may want to think twice about publishing.
15 ) Communication style is the only difference maker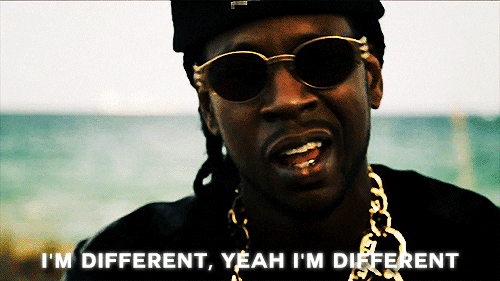 (Source)
Each time you create a piece of content, it won't be looked at as the next great invention. In fact, the majority of the time, whatever you are writing will have already been said by someone at some point. The way you communicate and present the content is where you can differentiate yourself from the others. Use this post as an example. While my ideas may not be unique to this post, I'm hoping the way they have been presented and communicated have offered a unique perspective.
16 ) Imitation is the best form of flattery
(Source)
As a content marketer, I'm always hoping somebody, somewhere, uses my content to inspire thoughts or ideas of their own. Don't be afraid absorb high quality content and learn from it to inspire your future efforts.
17 ) Writer's block is real but can be overcome
(Source)
Anybody who has ever been held to a deadline understands the hardest part of the process is the beginning. You know, that moment when you're sitting, staring, thinking, "I have nothing to say." American poet William Stafford offers this advice to poets who suffer from Writer's Block: "There is no such thing as writer's block for writers whose standards are low enough." This doesn't mean you should publish junk. Rather, when an idea comes to your mind (sometimes this happens away from the desk), write it down, even if it hardly makes sense at the time. Write now, edit later. You'll be surprised how far this idea takes you.
18 ) The SEO team is your best friend
(Source)
SEO strategies have a very hard time being successful without a quality content strategy by its side. Additionally, solid content will never succeed without impactful SEO. As a result, content marketers need to work very closely with the SEO team to understand what it is the audience is searching for and then getting that content to appear when it is searched for.
19 ) Be prepared to fail…but get back up
(Source)
Successful content marketers have thick skin. I remember sitting in journalism class in college, having my professor walk behind our computers and then standing on top of our desks yelling our stories out loud if he thought we were "preaching." The lesson here? Things haven't changed much. Readers are not afraid to poke holes in your work and not all of your content will resonate with the audience and drive results the way you have originally planned. Learn from the past, get up when you fall, and keep on creating. It will only make you better!
20 ) Stay the course
(Source)
Like we mentioned above, content marketing ROI is often times very difficult to initially track. It's a process that needs to mature. Get the right pieces in order and develop a sound strategy. Once, you've done this, stand your ground, trust yourself and your team, and watch the results emerge.
Your Turn
This is by no means a definitive list of content marketing truths, just a short list of what I've learned as a content marketer. What are some of the truths you believe need to be taken seriously as content marketing continues to take off?