5 Ways to Crank Up Your Internet Marketing Blog's Potential
When it comes to capturing your blog audience's attention, the statistics are pretty abysmal.
The average blog reader spends just 15 seconds on any given post, and – even more shocking – most readers spend 2.6 seconds skimming articles before they ever settle on one to read!
What this means is, if you're running an internet marketing blog, you'd better make sure it's a good one.  Just remember, you're not alone: 6.7MM people publish blogs on blogging websites and another 12MM write blogs using their social networks.
Whether your business already has an online marketing blog or you're just getting started, you need to pack a powerful punch in order to stand apart from the crowd: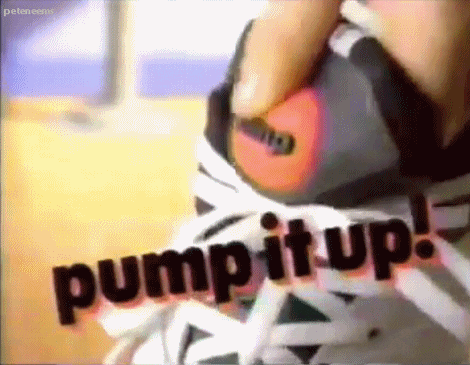 Here's a look at 5 ways to crank up your internet marketing blog's potential:
Set Realistic Goals
Let's face it: Setting goals – in any capacity – is hard.  Whether you're training for a marathon, getting a handle on your personal finances, or trying to get your blog to reach XYZ number of visits a year, the key is to set a goal that is challenging yet attainable.
In other words, you don't want to set expectations higher than you can reasonably expect to reach and you don't want to cheat yourself out of actually reaching your blog's full potential.
But where do you even begin?
Start by evaluating your company – or your clients' – overall business goals and consider how your blog may contribute to those goals.  You may, for example, be looking for exposure and brand awareness in your industry and use your blog as a vehicle to help you get there.
Or you may view your company blog as one of your primary sources of lead generation, as noted by 85% of organizations surveyed in Content Marketing Institute's "B2B Content Marketing: 2016 Benchmarks, Budgets, and Trends – North America" report.
"Effective marketing initiatives have goals and measures of success," says Lee Odden in a Top Rank Blog post.  "Blogs as marketing and PR tools are no different.  Some measurable effects from business blogging include: media attention, inbound links to the blog, search engine ranking for the blog, leads/sales initiated, volume of traffic to the blog, etc."
Revisit Your Keyword Strategy
So let's assume, when you first got your company blog up and running, you came up with a robust keyword strategy to make sure you were optimizing your posts for search.  You combed through Google Analytics and analyzed existing rankings, you identified top keyword opportunities in Search Console, etc. etc.
But, no matter how extensive your initial content audit and analysis, you definitely don't want to go with a "set it and forget it" keyword strategy.
The idea, instead, is to evaluate keyword opportunities on a consistent basis.  What keywords are performing well versus not?  How could targeted content around said keywords improve rankings?  What are the areas you should focus on to build out your editorial calendar?
At KoMarketing, we send out monthly keyword-based content recommendations to all of our blog contributors to provide people with blog suggestions based on our analysis.  Our goal in doing so is create targeted content around the specific keyword queries we know our audience has been searching on the previous month.
Create Content Your Users Are Seeking
Given that most readers spend just a few seconds on a blog post before moving on, it's critical to create content that specifically address your readers' questions and interests.
But how do you determine what these questions and interests are?
As noted in a post by my colleague Casie, there are a variety of tools out there that can help you figure out what questions are being asked by your blog readers.
Use Visuals to Communicate Important Information
As marketers, it's easy to forget that our blog readers aren't always looking for text-heavy articles to read.  Sometimes, they just want to take a few minutes (or seconds) out of their day to be entertained!
Here's where sites like BuzzFeed win the award for most creative approach to capturing readers' attention.  They rely on images (and gifs) to create funny and silly posts that people will actually seek out and look forward to reading.
When trying to get your blog audience to stick around on your site and actually read your articles (in full), take a cue from BuzzFeed and make sure your posts are visually appealing.
But don't just throw a bunch of random images into a post and assume they will have an impact on your readers.  Identify the types of visuals that will appeal to your audience specifically and use those visuals to communicate important information.
Keep in Mind What Happens Off the Page
Something else we tend to forget, as marketers, is that it's not always what's written on the page that has the biggest impact on blog readers.  Often, extending the reach and potential of your internet marketing blog means building relationships with industry peers and professionals offline.
This doesn't necessarily have to be in-person events (tradeshows, conferences, etc.), however.
As noted by my colleague Ryan, it's just as important to participate in the online community as it is to meet with people face to face.  "Get your [company's] name out there any way you can (third-party articles, webinars, podcasts, Twitter Chats, etc.).  After all, it's called the World Wide Web for a reason, right?"
Final Thoughts
One of the challenges with today's internet-based society is that, with nearly everyone (and their mom) blogging, it's tough to get your internet marketing blog in front of your target audience and get them to actually read it.
For marketers who want to reach and connect with their audience, the mentality should always be: challenge accepted!  The above tactics are just a few of the many ways you can crank up the potential of your online marketing blog.
What would you add to the list?